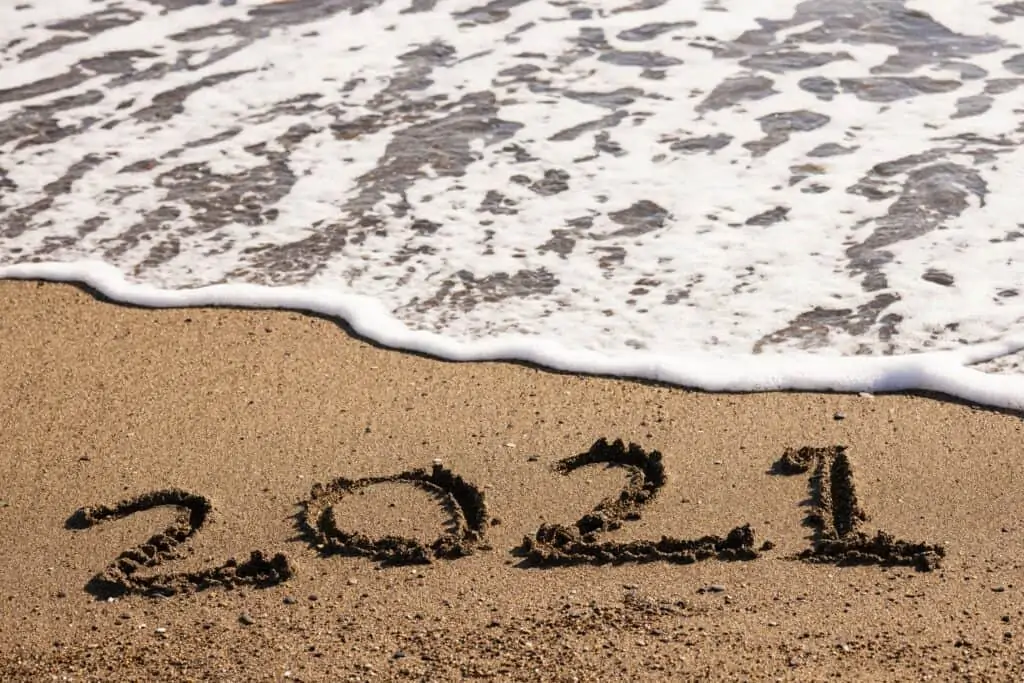 At the end of each passing year, many take the opportunity to pause and reflect on the 365 days prior. Doing so is constructive, restorative, and often provides us with the powerful tools and knowledge we need to plan wisely for the future.
Emerging from what was one of the unprecedented years of all of our lives (2020), many businesses approached 2021 with an understandable combination of both zest and caution. Here at Prime Data Centers, we hit the ground running in 2021, announcing several key expansions and partnerships indicative of our considerable growth as a company.
Even considering the uncertainties and evolving changes across the globe, we are grateful to be able to say that Prime Data Centers had its best year to date, and would love to share with you why:
New Turnkey Facility in Sacramento
We formally kicked off our expansion news in April 2021 as we announced an exciting 8MW build-to-suit lease with a publicly traded global enterprise at our new McClellan Park campus in Sacramento. The tenant, a technology leader, based in the San Francisco Bay Area, worked with our team to complete the turnkey design and development of the 8MW facility. The flexible design enabled an increase of more than 30% to the original 6MW design.
Long-Term Partnership, Long-Term Goals
In June, we were thrilled to announce our strategic partnership with Macquarie Capital as it lent its infrastructure investing and development franchise, along with growing expertise in the digital ecosystem to Prime's expertise in delivering and servicing data center infrastructure solutions to enterprise and hyperscale companies. The partnership targets capital investments in excess of $5 billion over the next 10 years and aims to enable significant long-term advantages for data center users within the nexus of sustainable power, connectivity and data centers.
From 9MW in Santa Clara to ITW
Shortly after, Prime Data Centers completed a pre-lease of our new 9MW data center currently under construction in Santa Clara, California, to Cyxtera. With more than 60 data centers in 29 markets, Cyxtera is a global leader in the retail colocation space and leased the entire facility space from Prime, advancing its colocation portfolio and global leadership.
Also, over the summer, Prime Data Centers took the opportunity to network within the industry space and participated in ITW 2021 as the industry's biggest event returned in-person and offered a virtual option to participate as well. Director of Marketing, Jon Falker, attended virtually and sat down with JSA to talk about Prime's news and detail the strategy behind those significant developments described above.
In another engaging media interview in June, Prime's Partner and EVP, Sales and Business Development, Jeff Barber, shared his keen industry insight and a fun story to share with this June Data Movers podcast, "Edge, Disaster Recovery, Wholesale Colo and a Pub in Dublin."
New Silicon Valley Development to Prime's Midwest Debut
Following ITW, the busy summer continued for Prime as we announced yet another expansion of our presence across Silicon Valley with a new 9MW data center. This build-to-suit turnkey or powered shell facility is located on Martin Avenue in Santa Clara, California, and is the second Silicon Valley data center for Prime.
Beyond California, in September, we announced our exciting new presence in the thriving Midwest market with a 750,000+-square-foot data center campus. The anticipated 150MW campus, located in the Chicago suburb of Elk Grove, Illinois, is expected to house three tri-level facilities. Upon completion, it will be one of the largest data center campuses in the critical Chicago-O'Hare market.
It was at this time that Jeff Barber made his way over to New York City to present at the TMT M&A Forum USA 2021 and participated in an exclusive panel titled, "Enterprise Cloud – Driving Growth and Establishing the Next Frontier." Barber joined other industry experts to assess the market and discuss emerging developments in cloud communications, M&A, and more, including those from Goldman Sachs, Capital One, Involta, and SGCIB.
Adding Much-Needed Capacity in California
And back to California, this time in Sacramento, we released the news about the new development of our second building on our Sacramento campus, located in the McClellan Park business complex. The second facility is designed to meet the growing demand in both Sacramento Metro and the San Francisco Bay Area, with twice the capacity of Prime's existing facility. The campus is powered by an onsite 49MW substation owned and operated by Prime.
New Logo, New Year Ahead
And as we nearly close the year, we are happy to also speak of our brand refresh, starting with our newly debuted logo and an impressive new website that's soon to follow. The brand update is indicative of all of the exciting news and developments we will be sharing with you very soon, as early as January! At that time, our team will be making our way over to PTC'22!
As hard as it is to believe, 2022 is just around the corner. Stay tuned for more developments from Prime in 2022, including new pins to put on our locations map, new team members, fresh content, and even more headlines. To stay in the know with Prime Data Centers in 2022 and beyond, please be sure you subscribe to our newsletter!