In less than one week, INTERNATIONAL TELECOMS WEEK (ITW) will be back for its 15th annual event and is expected to be the biggest one yet. Taking place at the Gaylord National Resort & Convention Center in National Harbor, Maryland, ITW is heralded as the "world's largest gathering of global executives from across the telecoms and ICT infrastructure ecosystem."
This year's theme will focus on "Global Connectivity Reimagined." The event will welcome thousands of individuals from companies all over the world that together are enabling the future of communications. One of the industry's pioneers who will be highlighted at this event is our own Partner and EVP of Prime Data Centers, Jeff Barber. Jeff is set to speak on a much-anticipated panel titled "Collaborating at the Edge."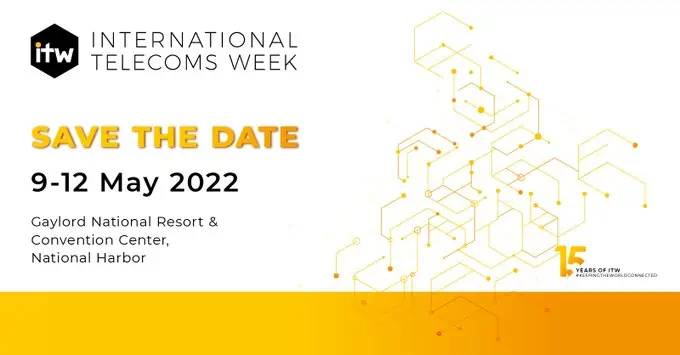 #ITW2022: Collaborating at the Edge Panel
The panel will take place on Wednesday, May 11, from 10 to 10:50 am, and Jeff will be joined by esteemed industry executives, including:
Jason Shepherd, VP of Ecosystem, Zededa
Phillip Marangella, Chief Marketing and Product Officer, EdgeConneX
Jim Buie, President, Involta
Raul Martynek, CEO, DataBank Michael Elias, VP, TMT-Communications Infrastructure, Cowen
Together, the panel will explore several ways on how companies can better partner and work with edge providers to help end users improve their business offerings. Some explorative questions include: 
What's speculative, and what are we seeing in reality with deployment and use cases in different regions?
Are we any closer to having a universal industry standard for the Edge?
Who is having the most influence in the development of this space, and what is the impact of new partnerships?
Data at the Edge: One of the Most Rapidly Evolving Facets of Information Technology 
Edge data centers are built closer to the "edge" of a network and closer to end users. These facilities are increasingly important for companies who seek to lower latency for their applications in diverse geographic locations.
Prime Data Centers can help optimize and deliver these geographic needs. Our expertise in site selection as well as access to land banks has helped leading hyperscalers and enterprise clients analyze their broader edge data center needs.
Heading to ITW 2022? Want to Learn More?
If you're attending ITW and would like to meet with Prime Data Centers, please reach out to us to request a meeting.